American safeties were were innovative and well constructed. Look at this turn-of-the-decade 1890 Lovell Diamond. It features a unique system of chain tensioning. Fully adjustable rear hub bearings, which strongly remind me of the old 'Bown Aeolus' ball bearings, that ordinaries had at the front hub.
It has thin, solid tyres and the low built frame that was en vogue in the USA those years. It has no seat tube, but there is a vertical tube following the line of the rear wheel. One of the nicest safeties I know, especially since it still has its original mudguards.
Lovell Diamond was a firm from Boston, Massachusetts. Full name was: John P. Lovell Arms Co.
The firm started in 1888 and built cycles until 1900.
I don't have pictures of my own, so click one of the pictures for a link. If the link doesn't work, please
send me an e-mail
.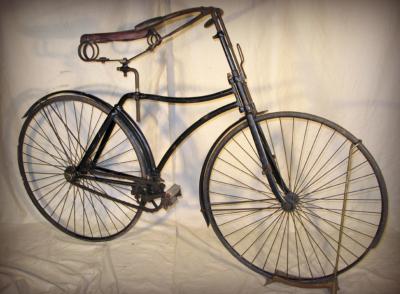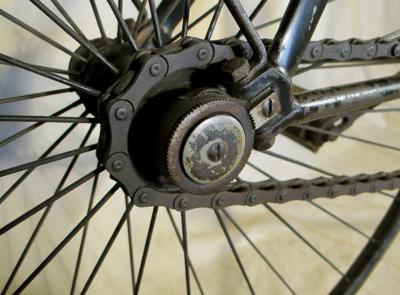 | | |
| --- | --- |
| | Click the ad on the left to see on Flickr a collection of American safeties, including several Lovell ads 1892-1894. Thanks to Simon for lending me the originals. |
| | |
| | |